UNA BEST PRICE
GUARANTEED
Need help
with booking?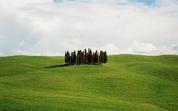 Wonderful Tuscany
Culture, tradition, food: everything in this special package of UNA Palazzo Mannaioni, the resort in...
A taste of Sicily
Wake up to a Sicily you've never savored before. UNA Hotel Palace leads its guests to the discovery...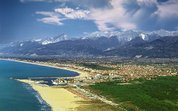 Forte dei Marmi all inclusive
Amaze yourself with the all inclusive offer at UNA Hotel Forte dei Marmi!This special package is per...
VILLA LE MASCHERE
5 Star Hotel in Tuscany
UNAWAY Hotels
4 Star Hotel for travellers
FATTORIA SANTO STEFANO
Luxury Villas & Apartments in Tuscany
blog
Feel the Italian Passion
#Culture #Art #Design #Wellness #Sport
#Life In Italy