UNA BEST PRICE
GUARANTEED
Need help
with booking?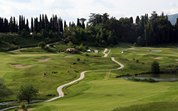 Golfing in Tuscany
Thanks to "Golfing in Tuscany" golf enthusiasts will have the chance to play on the most beautif...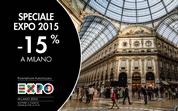 EXPO 2015
Enjoy the special promo for EXPO 2015: tickets to the event and for public transports are included. ...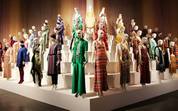 Missoni exhibition at MAGA
Dialogue with twentieth-century European art. The creativity and entrepreneurial spirit of a great I...
VILLA LE MASCHERE
5 Star Hotel in Tuscany
UNAWAY Hotels
4 Star Hotel for travellers
FATTORIA SANTO STEFANO
Luxury Villas & Apartments in Tuscany
blog
Feel the Italian Passion
#Culture #Art #Design #Wellness #Sport
#Life In Italy