BEST PRICE GUARANTEED
CHECK-IN ID
REQUIREMENT
FREE CALL 00 800 11211233
France - Germany - Spain - UK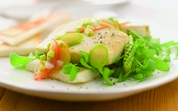 Milan and Porta romana restaurants
Via Muratori in Milan has become the destination of the foodies of the city. To savour fish and meat...
A taste of Sicily
Wake up to a Sicily you've never savored before. UNA Hotel Palace leads its guests to the discovery...
The Golfer Week
Set in the green Tuscan hills around Scarperia, just 25 kilometres from Florence, UNA Poggio dei Med...
VILLA LE MASCHERE
5 Star Hotel in Tuscany
UNAWAY Hotels
4 Star Hotel for travellers
FATTORIA SANTO STEFANO
Luxury Villas & Apartments in Tuscany
blog
Feel the Italian Passion
#Culture #Art #Design #Wellness #Sport
#Life In Italy