BEST PRICE GUARANTEED
CHECK-IN ID
REQUIREMENT
FREE CALL 00 800 11211233
France - Germany - Spain - UK
CHAT
Catania between art and history
UNA Hotel Palace and the art in Catania. Thanks to the "Catania Card" free entrance to all publi...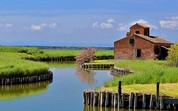 Discovering the Po delta park
UNAWAY Hotel Occhiobello features a special package to visit the Po delta park. It is a land of wate...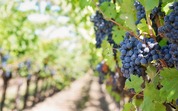 The art of wine in Tuscany
Bewitched by a breathtaking landscape in the centre of the Tuscan countryside, the stay becomes a he...
ATA HOTELS
Hotels, Resorts & Aparthotels in Italy
VILLA LE MASCHERE
5 Star Hotel in Tuscany
UNAWAY Hotels
4 Star Hotel for travellers
FATTORIA SANTO STEFANO
Luxury Villas & Apartments in Tuscany