UNA BEST PRICE
GUARANTEED
Need help
with booking?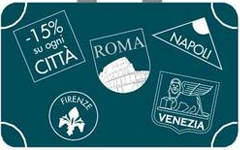 TRIP IN ITALY
Create your own tour throughout our beautiful cities!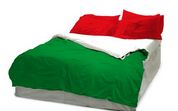 UPGRADE FORMULA
From 12 euro, superior room with free internet and minibar.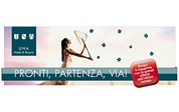 READY STEADY GO!
Up to 50% off for our newsletter readers only!
UNA Hotel Bologna is located in front of the central railway station of Bologna and a few steps from the historical city centre.
The design hotel is perfect for business or leisure, with a modern and innovative style offering comfortable rooms  equipped with the latest technology. The executive rooms "UNAthletic rooms" are furnished with fitness equipment to train you comfortably in your room. 
The 4 star hotel in Bologna offers also apartments to those seeking more freedom during a long stay, but still want to benefit of the services offered by the hotel. The restaurant offers the famous Bolognese cuisine, like fresh tortellini pasta with meat sauce.
Places of interest nearby the design hotel are: the Gallery of Modern Art, the Park Hillock, the Neptune Fountain and the National Art Gallery. Few steps separate the central hotel from the shopping streets and from the University of Bologna.
UNA S.p.A. - socio unico - C.F. e P.IVA 00729680157 - Sede Legale: Via Cusani, 13, 20121 Milano
Capitale sociale effettivamente versato: € 10.000.000,00 i.v. - Registro imprese di Milano al n° 00729680157