UNA BEST PRICE
GUARANTEED
Need help
with booking?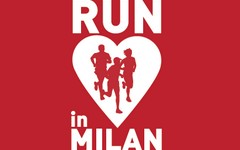 Run in Milan
The "Run in Milan" initiative, dedicated to anyone who loves to start the day with a healthy run...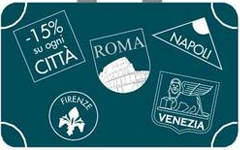 TRIP IN ITALY
Create your own tour throughout our beautiful cities!
Fitness with Virgin
UNA Hotel Tocq - thanks to the partnership with the nearby club Virgin Active in Corso Como -feature...
In Milan city centre near the Central Train Station, UNA Hotel Century is perfect for business and leisure clients.
The spacious rooms, all 144 junior suites, feature an office-lounge, and in some of them the latest equipment for fitness.
Families travelling with children can sleep in the same room, as each room is equipped with a sofabed and, at request, a baby coat.
There are 2 meeting rooms with natural light,a bar, a restaurant, and lovely patio with bar service during summer.
The garage is nearby.
.
UNA Hotel Century is under restyling to let you stay in a more beautiful modern and functional  hotel.
Click here to see the project.
.
The hotel will be closed from 1 July to 31 August, but you can book your future stays or choose one of the 6 other UNA Hotels in Milan.
UNA S.p.A. - socio unico - C.F. e P.IVA 00729680157 - Sede Legale: Via Cusani, 13, 20121 Milano
Capitale sociale effettivamente versato: € 10.000.000,00 i.v. - Registro imprese di Milano al n° 00729680157