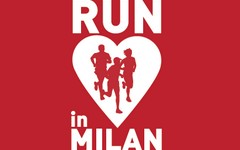 Packages - Special Events
Milan

from Euro 154 per person
1 night
RUN IN MILAN
from 01-07-2012 to 31-12-2013
The "Run in Milan" initiative, dedicated to anyone who loves to start the day with a healthy run starts from the UNA Hotel Cusani in Milan.Every day from 6 to 7.30 a.m. it is possible to run through the wonderful local parks and charming pedestrianized streets of the city center before they begin to fill up for the day. This service is provided completely free of charge although a donation will be requested for the "Case Accoglienza Bambini" project run by LILT (Lega Italiana Lotta ai Tumori) Milan, that offers support to all children who have to come to the city for treatment in its excellent medical facilities. By booking the UNA Hotel Cusani's "Run in Milan" packet, the contribution will be paid directly by the hotel.
Offer active in this hotel
- UNA HOTEL CUSANI (Milano)
UNA BEST PRICE
GUARANTEED
Need help
with booking?
Search
by city
Search
on map