BEST PRICE GUARANTEED
CHECK-IN ID
REQUIREMENT
FREE CALL 00 800 11211233
France - Germany - Spain - UK
CHAT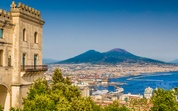 The National Museum of Capodimonte
UNA Hotel Napoli dedicates a special package to the art lovers which includes the entrance to the N...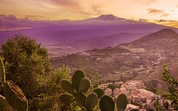 Volcanic Experience
From the roof garden of UNA Hotel Palace in Catania guests can admire the wonderful view of Mount Et...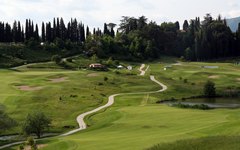 Golfing in Tuscany
Thanks to "Golfing in Tuscany" golf enthusiasts will have the chance to play on the most beautif...
UNA Hotel Mediterraneo is a modern and comfortable hotel located in a neighbourhood built in the early twentieth century called 'Old Milan Style', near the ancient Roman Gate of the city.
The hotel has been recently refurbished with using the best brands of Italian design.
The 4 star hotel is close to the main hospital Policlinico, and only 50 meters away from the yellow subway line of Porta Romana that reaches the historic Milan center in a few minutes.
Few subway stops separate the UNA Hotel Mediterraneo from the Duomo of Milan, the Vittorio Emanuele Gallery, the fashion district of Monte Napoleone Street where you can spend a day shopping or window shopping.
UNA Hotel Mediterraneo is easy to reach from the motorway as it is located outside the restricted ecopass Milan area.
How to reach us
Feel the Italian Passion
#Culture #Art #Design #Wellness #Sport
#Life In Italy
Num. iscriz. al registro delle imprese di Milano e cod. fisc. 00849180153 - P.IVA 07410980150 Capitale sociale € 37.817.599,00 I.V.
© ATAHOTELS S.P.A. sede legale: Via Gioacchino Murat, 17, 20159 Milano