BEST PRICE GUARANTEED
CHECK-IN ID
REQUIREMENT
FREE CALL 00 800 11211233
France - Germany - Spain - UK
CHAT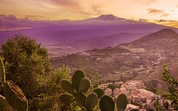 Volcanic Experience
From the roof garden of UNA Hotel Palace in Catania guests can admire the wonderful view of Mount Et...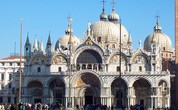 Art in Venice
Venice is the perfect city to enjoy art. The special package of UNA Hotel Venezia includes the pass...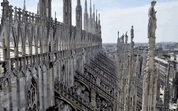 The Duomo and its terraces
Milan's cathedral is the stunning landmark of Milan. Thanks to its 11.000 sqm is the second bigges...
UNA Hotel Napoli is an antique building restored using the original local materials to create a modern design hotel.
The UNA Restaurant and the American Bar, with the panoramic terrace, are ideal places for relaxing moments tasting  mozzarella, pizza, pastry, and drinking sparkling wine while admiring the Vesuvius volcano.
The design hotel's location, at the opposite site of the central railway station in Naples city centre, is covenient for leisure and business travellers alike. 
At walking distance from the 4 star hotel is the Duomo street in the historic city centre, and the National Archaeological Museum, while the train station allows easy access to famous achaeological sites such as Pompei, and to the Mount Vesuvius.
Feel the Italian Passion
#Culture #Art #Design #Wellness #Sport
#Life In Italy
Num. iscriz. al registro delle imprese di Milano e cod. fisc. 00849180153 - P.IVA 07410980150 Capitale sociale € 37.817.599,00 I.V.
© ATAHOTELS S.P.A. sede legale: Via Gioacchino Murat, 17, 20159 Milano