BEST PRICE GUARANTEED
CHECK-IN ID
REQUIREMENT
FREE CALL 00 800 11211233
France - Germany - Spain - UK
CHAT
Apulia Special
UNA Hotel Regina welcome its guests with a special package which includes half board treatment and ...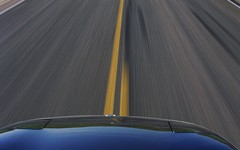 A stop at Cesena Nord
UNAWAY Hotel Cesena Nord features a special package dedicated to long distance travellers who want t...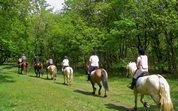 Horse riding in Umbria
Ride your passion for nature! UNAWAY Hotel Fabro offers a special package including one night in Sup...
UNA Hotel Palace is a prestigious building of the last century restored accordingly to the local traditions and the Sicilian style. The 4 star hotel in Catania is perfect for those travelling for business or pleasure thanks to its strategic position in the city centre.
UNA Hotel Palace has in-style modern rooms, and two restaurants serving the delights of the Sicilian cuisine, fresh fish, and a rich selection of Sicilian wines.
The panoramic ETNEA ROOF Restaurant & Cafè on the top floor, is a trendy bar for unforgettable evenings with a unique and spectacular view of the Etna volcano. During the day, the Cafè offers traditional Sicilian sweets and savory snacks.
The luxury hotel in Catania, is located near the ruins of the ancient Roman amphitheatre and Etnea street considered the living room of Catania.
Catania city centre is a place full of palaces, baroque churches, traditional bars and elegant shops.
With a pleasant walk, from the hotel it is easy to reach the major historical and cultural points of the city such as the Massimo Bellini Theatre, Duomo square, the archaeological site, and the Greek amphitheatre. The beach is just a 15 minutes walk.
Feel the Italian Passion
#Culture #Art #Design #Wellness #Sport
#Life In Italy
Num. iscriz. al registro delle imprese di Milano e cod. fisc. 00849180153 - P.IVA 07410980150 Capitale sociale € 37.817.599,00 I.V.
© ATAHOTELS S.P.A. sede legale: Via Gioacchino Murat, 23, 20159 Milano