BEST PRICE GUARANTEED
CHECK-IN ID
REQUIREMENT
FREE CALL 00 800 11211233
France - Germany - Spain - UK
CHAT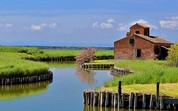 Discovering the Po delta park
UNAWAY Hotel Occhiobello features a special package to visit the Po delta park. It is a land of wate...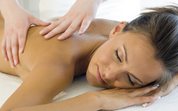 A Harmony of Senses during week-ends
The exclusive wellness centre of UNA Hotel Regina offers a wide range of services, like thermal swim...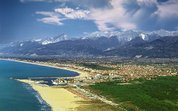 Forte dei Marmi all inclusive
Amaze yourself with the all inclusive offer at UNA Hotel Forte dei Marmi!This special package is per...
UNA Palazzo Mannaioni is an ancient building of the '500 located in Montaione, a small medieval village in the Tuscan hills.
The strategic position makes it easy to reach the most famous art cities like Florence, Siena, and Pisa. The much celebrated San Giminiano and Volterra towns are nearby.
The Tuscan mansion has been completely restored into a 4 star hotel including all the modern comforts.
The offer is a relaxing and charming stay with a panoramic swimming pool and a restaurant with vaulted brick ceilings serving typical Tuscan cuisine and Chianti wine from the surrounding hills. Sport lovers can go horse riding, bike riding on the special routes, or go trekking on the trails of the Tuscan countryside.
A few km away from Montaione an 18 hole golf course with a special agreement with UNA Palazzo Mannaioni, welcomes the hotel guests.
Partner of:
Feel the Italian Passion
#Culture #Art #Design #Wellness #Sport
#Life In Italy
Num. iscriz. al registro delle imprese di Milano e cod. fisc. 00849180153 - P.IVA 07410980150 Capitale sociale € 37.817.599,00 I.V.
© ATAHOTELS S.P.A. sede legale: Via Gioacchino Murat, 23, 20159 Milano