BEST PRICE GUARANTEED
CHECK-IN ID
REQUIREMENT
Need help
with booking?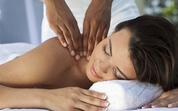 A Wellness path
For mind and soul wellbeing, UNA Palazzo Mannaioni features a special offer which includes the acces...
From leonardo to boccaccio through gerusalemme of san vivaldo
The huge artistic and cultural heritage of Tuscany includes all arts. Thanks to the special offer of...
A magic Easter in Tuscany
UNA Palazzo Mannaioni located in the Tuscan countryside features a special package to spend an enjoy...
UNA Palazzo Mannaioni is an ancient building of the '500 located in Montaione, a small medieval village in the Tuscan hills.
The strategic position makes it easy to reach the most famous art cities like Florence, Siena, and Pisa. The much celebrated San Giminiano and Volterra towns are nearby.
The Tuscan mansion has been completely restored into a 4 star hotel including all the modern comforts.
The offer is a relaxing and charming stay with a panoramic swimming pool and a restaurant with vaulted brick ceilings serving typical Tuscan cuisine and Chianti wine from the surrounding hills. Sport lovers can go horse riding, bike riding on the special routes, or go trekking on the trails of the Tuscan countryside.
A few km away from Montaione an 18 hole golf course with a special agreement with UNA Palazzo Mannaioni, welcomes the hotel guests.
Partner of:
UNA S.p.A. - socio unico - C.F. e P.IVA 00729680157 - Sede Legale: Via Cusani, 13, 20121 Milano
Capitale sociale effettivamente versato: € 10.000.000,00 i.v. - Registro imprese di Milano al n° 00729680157