BEST PRICE GUARANTEED
CHECK-IN ID
REQUIREMENT
FREE CALL 00 800 11211233
France - Germany - Spain - UK
CHAT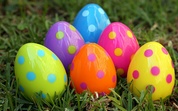 A wonderful Easter in Rome
UNA Hotel Roma - located in the nearby of the city's most popular attractions– features a specia...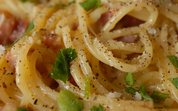 Rome Special with Breakfast and Dinner
To fully experience the Capital, UNA Hotel Roma, just a few steps from the central Stazione Termini,...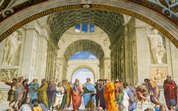 Vatican museums and Sistine Chapel
Raise your hand if you've never dreamed, at least once, about admiring the Vatican Museums masterpi...
UNA Hotel Roma is located in the heart of the capital, near the Fori Romani, the Colosseum and at walking distance from Termini Train Station.
The 4 star hotel's architectural style takes inspiration from the Art Deco, and the terrace at the top of the sixth floor offers a splendid view over the roofs of Rome, the Vatican, and the Santa Maria Maggiore Cathedral.
UNA Hotel Roma is an ideal structure for businessmen and for those who want to visit the city.
The direct train to and from the Leonardo of Vinci Airport is very close to the hotel, and for those travelling by car the UNA Hotel Roma has a parking on request.
Feel the Italian Passion
#Culture #Art #Design #Wellness #Sport
#Life In Italy
Num. iscriz. al registro delle imprese di Milano e cod. fisc. 00849180153 - P.IVA 07410980150 Capitale sociale € 37.817.599,00 I.V.
© ATAHOTELS S.P.A. sede legale: Via Gioacchino Murat, 17, 20159 Milano