BEST PRICE GUARANTEED
CHECK-IN ID
REQUIREMENT
FREE CALL 00 800 11211233
France - Germany - Spain - UK
CHAT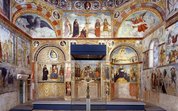 Art in Brescia
The special offer of UNA Hotel Brescia is dedicated to art lovers. Guests will have the chance to vi...
Sforza Castle and its museums
The Sforza Castle is one of the most famous attractions of the city and it is located a few steps aw...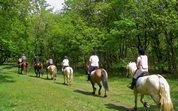 Horse riding in Umbria
Ride your passion for nature! UNAWAY Hotel Fabro offers a special package including one night in Sup...
UNA Hotel Scandinavia with 6 meeting rooms and a beautiful garden is ideal for organizing corporate parties, business events, company reunions.

The Milan business hotel is situated in a prime location in the heart of the business district of Milan and close to Exhibition Centers.
The four star hotel in Milan is just 100 meters from the stop "Gerusalemme" of the Underground M5 "Linea Lilla" connected to Fair Milan City area and the Milan Congress Center.
The hotel is convenient for travelers by car as it is outside the Ticket Zone, but close enough to the city center.
The Air Terminal Malpensa Express is only 1.5 km away.


Feel the Italian Passion
#Culture #Art #Design #Wellness #Sport
#Life In Italy
Num. iscriz. al registro delle imprese di Milano e cod. fisc. 00849180153 - P.IVA 07410980150 Capitale sociale € 37.817.599,00 I.V.
© ATAHOTELS S.P.A. sede legale: Via Gioacchino Murat, 23, 20159 Milano