UNA BEST PRICE
GUARANTEED
Need help
with booking?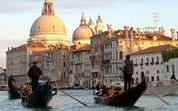 Romantic Venice
UNA Hotel Venezia features an unforgettable offer in the most romantic city of the world, visiting ...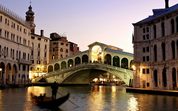 Venice a thousand and one night
The fashion and the romantic atmosphere will embrace UNA Hotel Venezia guests, all in one night!Veni...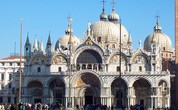 Art in Venice
Venice is the perfect city to enjoy art. The special package of UNA Hotel Venezia includes the pass...
UNA Hotel Venezia is located in the heart of Venice, in the charming district of Cannaregio, one of the oldest neighbourhoods of the city.
The historical building has been restored and the interior renovated in modern Venetian style enhanced by Murano glass chandeliers.
The 4 star hotel overlooks the beautiful Canal Priuli and is just 5 minutes walk from the Rialto Bridge, the Venice Casino, and 10 minutes from the magnificent Piazza San Marco, political and religious heart of the city. The central position, makes it easy to find local restaurants and taste the authentic Venetian cuisine.
The UNA Hotel Venezia can be reached from the Santa Lucia Train Station on foot in about 15 minutes, or by ferryboat in a few stops.
UNA S.p.A. - socio unico - C.F. e P.IVA 00729680157 - Sede Legale: Via Cusani, 13, 20121 Milano
Capitale sociale effettivamente versato: € 10.000.000,00 i.v. - Registro imprese di Milano al n° 00729680157