BEST PRICE GUARANTEED
CHECK-IN ID
REQUIREMENT
FREE CALL 00 800 11211233
France - Germany - Spain - UK
CHAT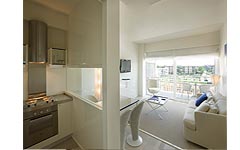 7 nights in a two-room apartment
UNA Hotel Versilia - luxurious seafront hotel located in the suggestive part of Tuscan coast called ...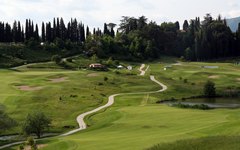 Golfing in Tuscany
Thanks to "Golfing in Tuscany" golf enthusiasts will have the chance to play on the most beautif...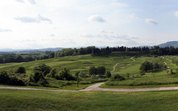 Golf Break
UNA Poggio dei Medici features a special package to enjoy a sport and wellness week-end, surrounded ...
The UNA Hotel Vittoria is located in the historic district of San Frediano at walking distance from  the city center.
This luxury hotel is designed to amaze guests for its modern and innovative design combined with the ancient Florentine hospitality.
The common area, the 2 meeting rooms, the bar and the restaurant of UNA Hotel Vittoria create an oasis where guests can socialize tasting typical dishes of the Tuscan cousine, and spend unforgettable evenings in Florence.
The 4 star hotel is in a privileged position. With a relaxing walk along the river Arno you can reach the Cathedral of Santa Maria del Fiore, the Ponte Vecchio and the Uffizi Gallery, but also the Pitti Palace with its beautiful Boboli Gardens, the Municipal Theatre and the Villa Strozzi.
To discover the beauties of Florence bikes are available for guests at the front office. By bike you can conveniently stroll around the Florence city centre otherwise closed to cars and motorbikes. 
The hotel is perfect for businessmen too, as it is just 30 min walk from the Fortezza da Basso where most of the Florentine fairs are held
The central train station Santa Maria Novella is about 15-20 minute walk or 5 minutes by bus or taxi.
The bus stop is nearby the hotel.
For those traveling by car, the hotel has a garage and a private pay parking available.
Partner of:     
Feel the Italian Passion
#Culture #Art #Design #Wellness #Sport
#Life In Italy
Num. iscriz. al registro delle imprese di Milano e cod. fisc. 00849180153 - P.IVA 07410980150 Capitale sociale € 37.817.599,00 I.V.
© Gruppo UNA S.p.A. sede legale: Via Gioacchino Murat, 23, 20159 Milano